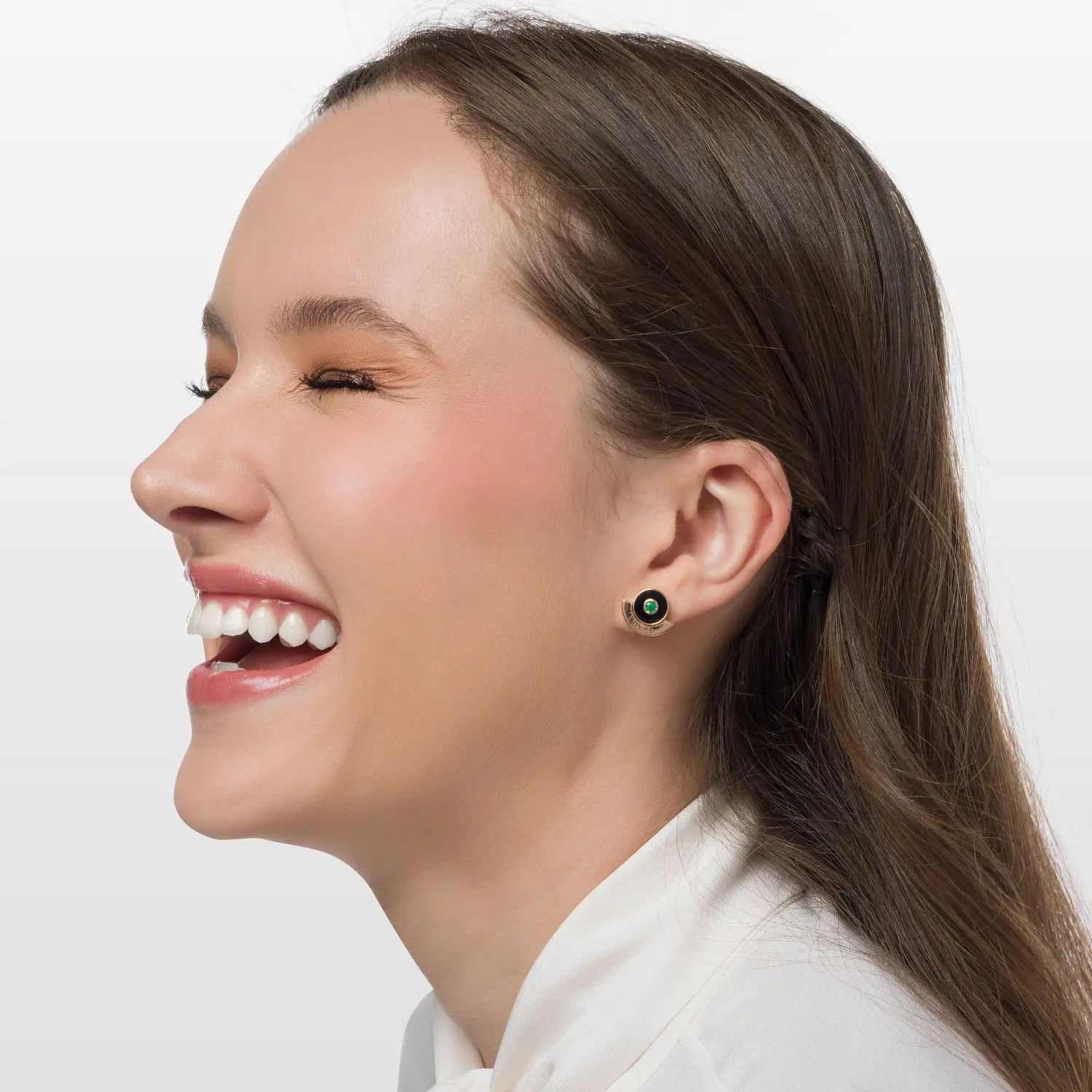 Our Story Maveroc is a UAE-born, premium, fine jewelry brand based in Dubai.

In 2022, Ibrahim Lamrini and Rita Chraibi – a couple previously working in Investment Banking and Tech respectively – decided to leave their established careers and give free reign to their inner rebellious creativity. And so, Maveroc was born.

Rita, Maveroc's Creative Director and certified GIA gemologist, has over 10 years' experience in the industry. Having lived and studied in France, Mexico and Peru, her travels have been the greatest influence on her designs.

Ibrahim spent his whole 13-year career at Goldman Sachs before joining Rita on the Maveroc adventure. With a keen fascination with clever engineering, Ibrahim is responsible for the sophisticated mechanisms found in many of the Maveroc pieces.

Together this power-duo bring their avant-garde approach to Maveroc: effortlessly cool designs, vibrant colors and frequent product drops, all wrapped-up in a next-level purchasing experience.

Unorthodox. Unexpected. Uncompromising.
Wear your story.